Upgraded Choice
Combines the smooth, comfortable qualities of an advanced aluminum alloy frame with the performance of higher-quality parts. It's better choice for a harsher or rougher ride.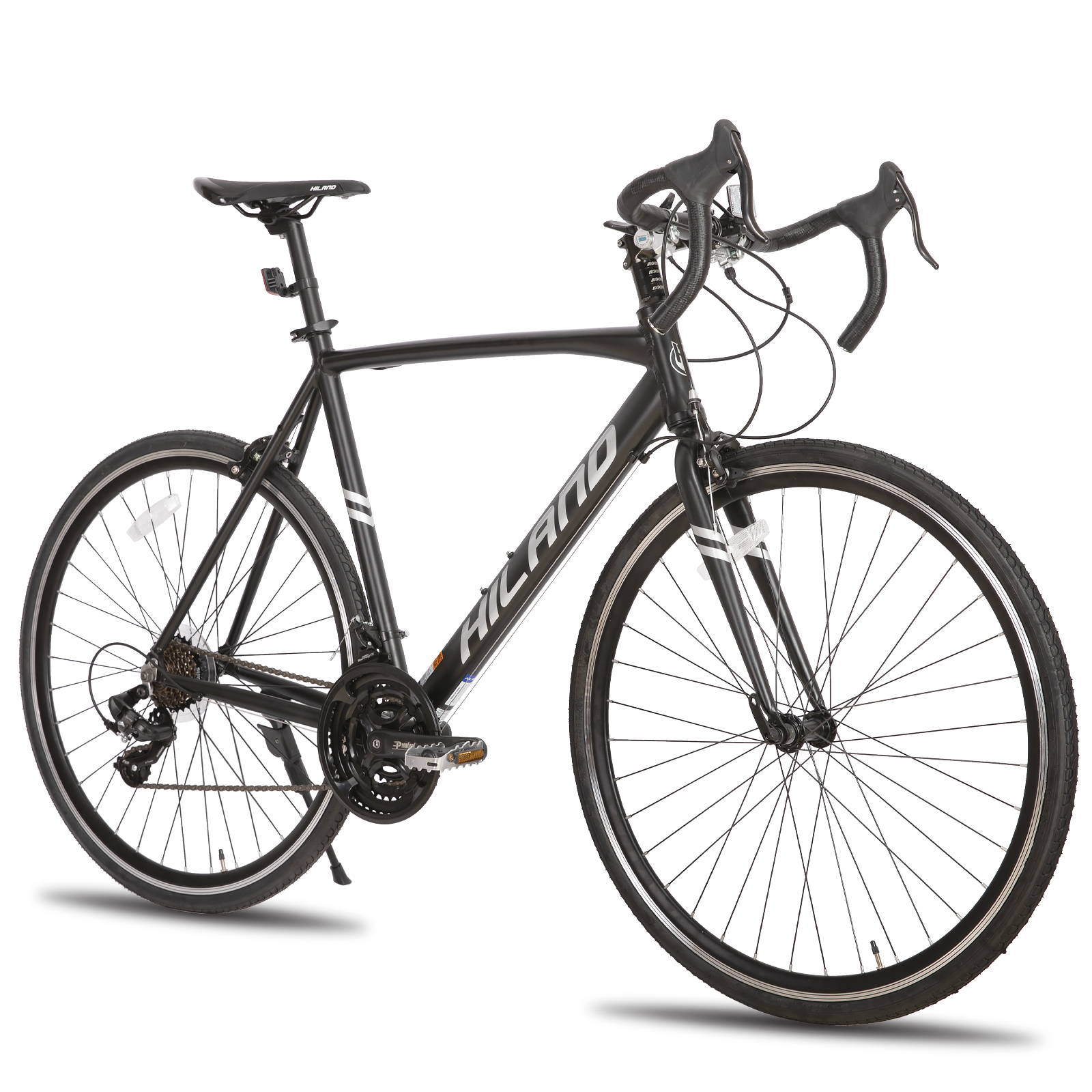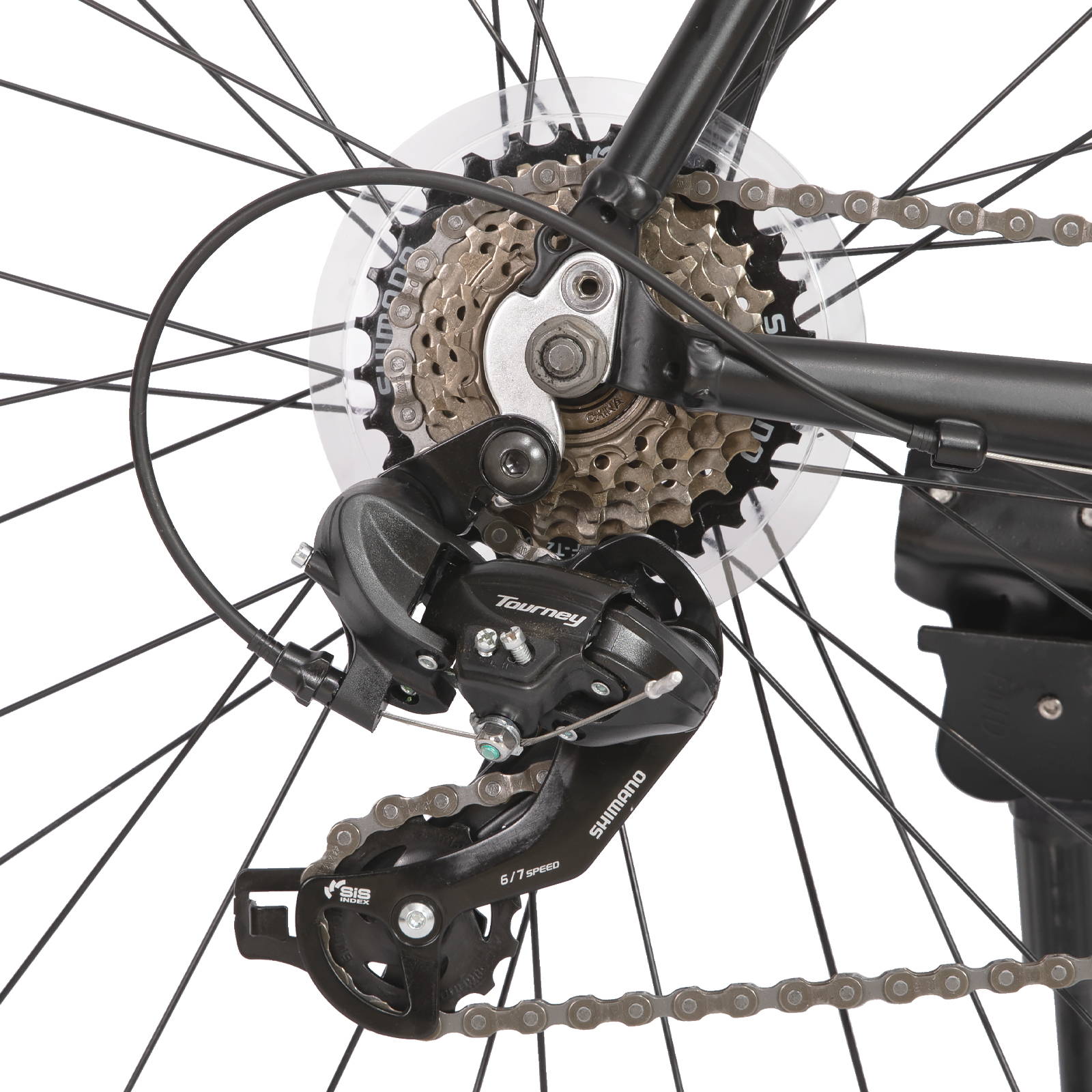 All Shimano Drivetrain
The road bike with Shimano 21 speed shifters and derailleaurs, has a wide range of gears for riding on any terrain. It features an upgraded drivetrain and caliper brake for a fast road bike perfect for miles of fun, fast riding on pavement ,even for club rides or races.
Fit Various Routes
28C tire not only help you fast riding on flat roads, but also be stable on slightly gravel roads. It has a lower rolling resistance than wider tires, and it is slightly larger than 25C with more cushioning, more resistance to pinch-flats.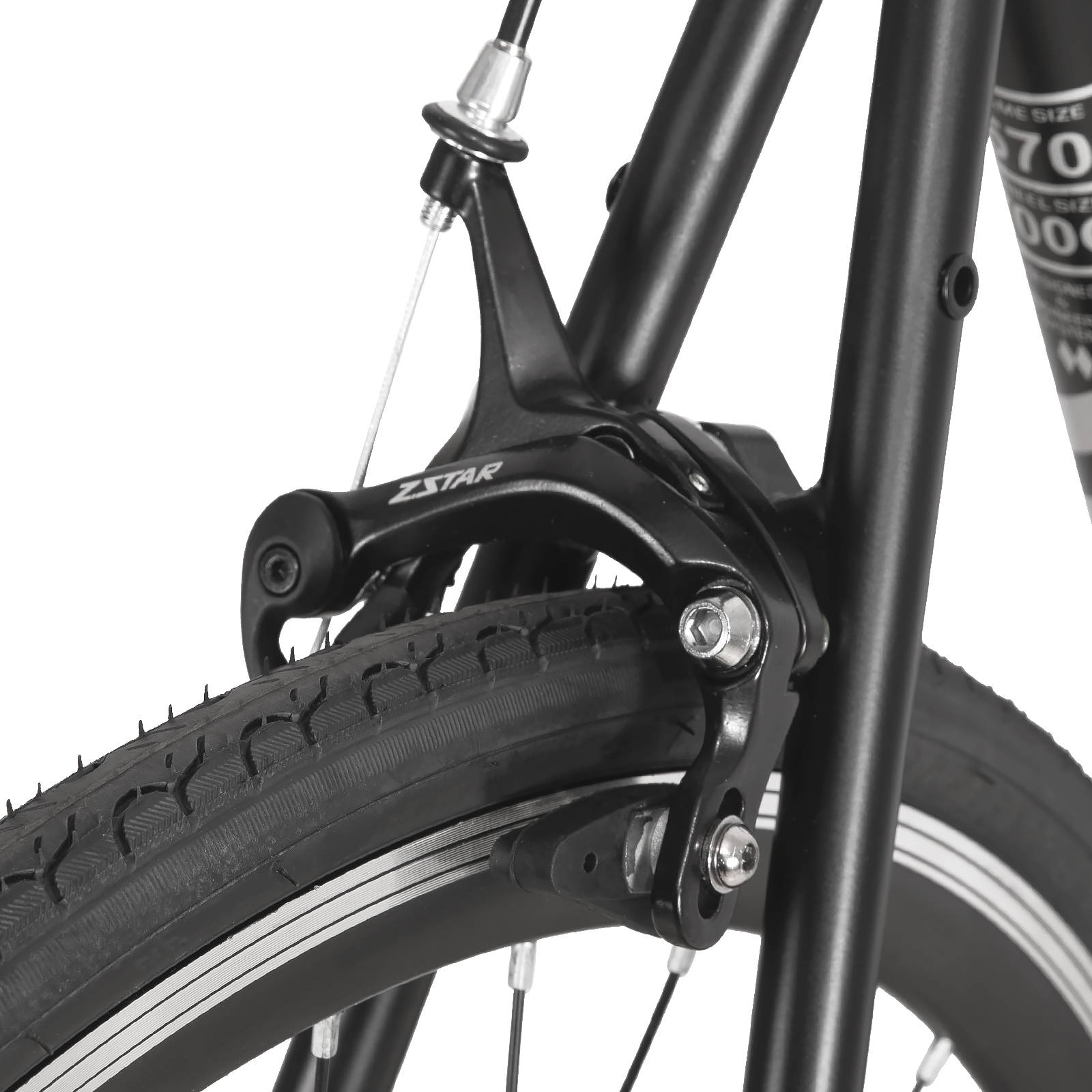 Assembly Guide
Hiland road bike is 85% pre-assembled and easy to assemble within 25 minutes. The delivery box include free installation tools, pedals and kickstand.